BeautyBlush Ladies night

Op donderdag 6 april is het weer tijd voor een avondje uit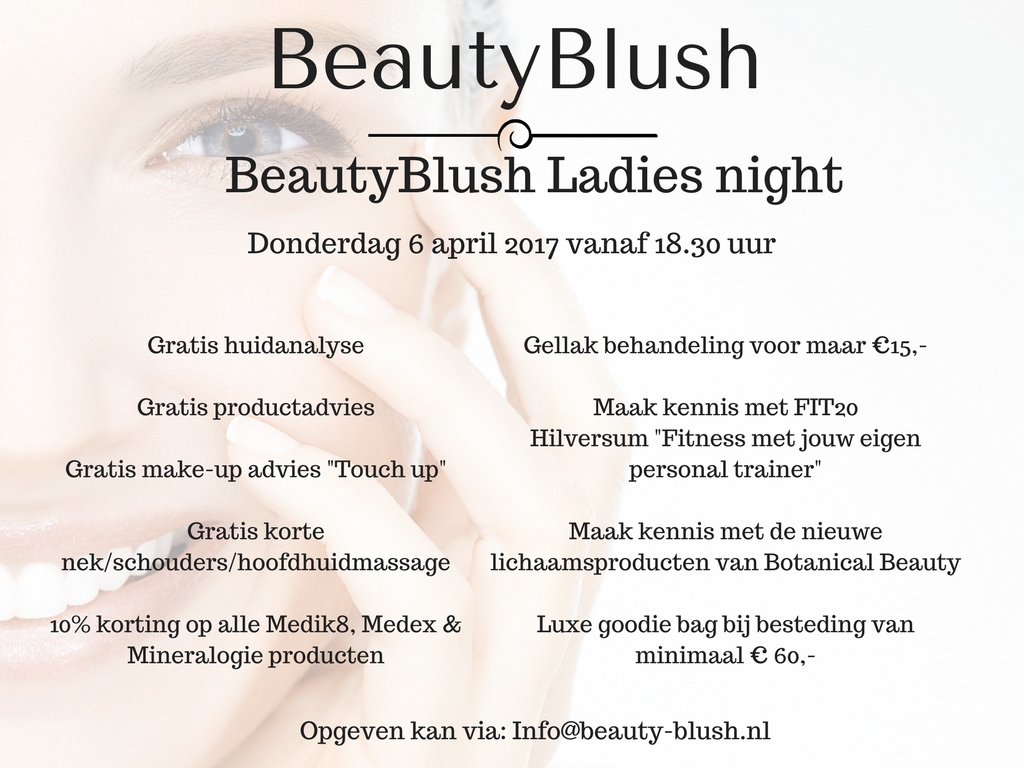 bij BeautyBlush.
Even tijd om te genieten met je moeder, zus, dochter of vriendin, onder het genot van gezonde hapjes.
Het beloofd weer een gezellige avond te worden waarbij BeautyBlush in samenwerking met andere ondernemers uit Hilversum in het teken staat van een gezonde huid en een fit lichaam.
Voor deze avond hebben wij een rad van avontuur 'je maak kans op hele leuke prijzen'.
Deelname aan deze avond is gratis, laat ons voor dinsdag 4 april via de onderstand formulier weten of je komt!